Cosplay Progress #2- Mirka Fortuna
Hey 8D
Uber fail on my part, I know. Posted last journal on Monday, it's now Saturday night. I suck XD
Anyways, here's the pictures of what I have: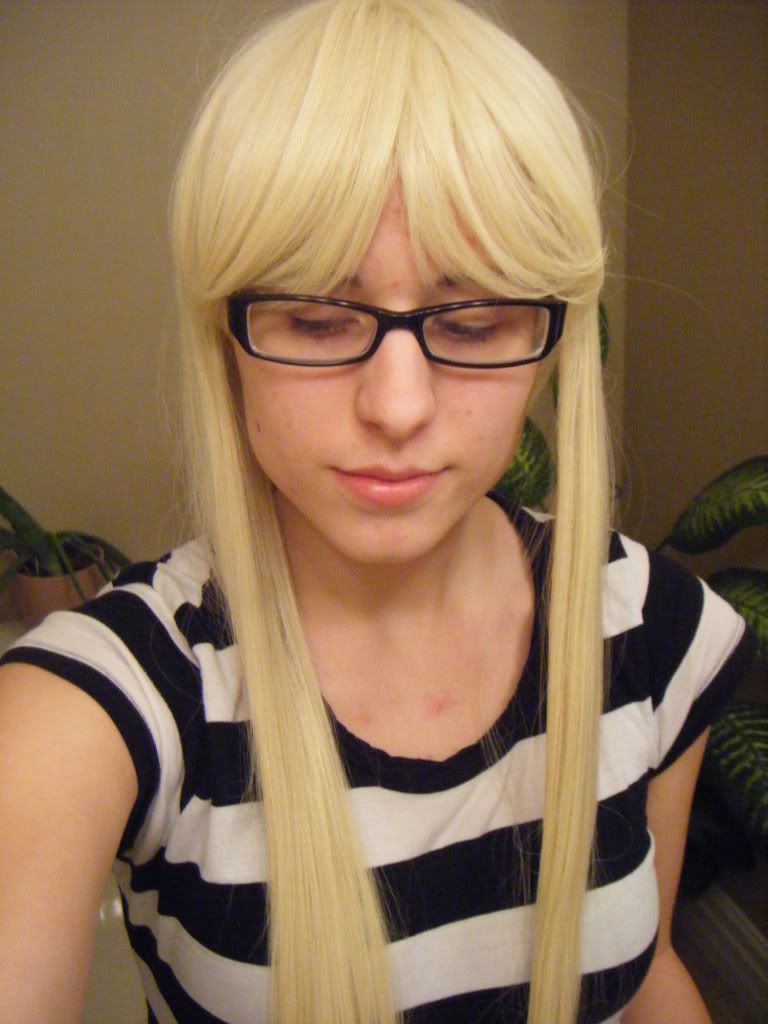 Me with my wig on <3 I love this thing so much. It's so soft. There's more too it, you just can't see the rest behind my back x3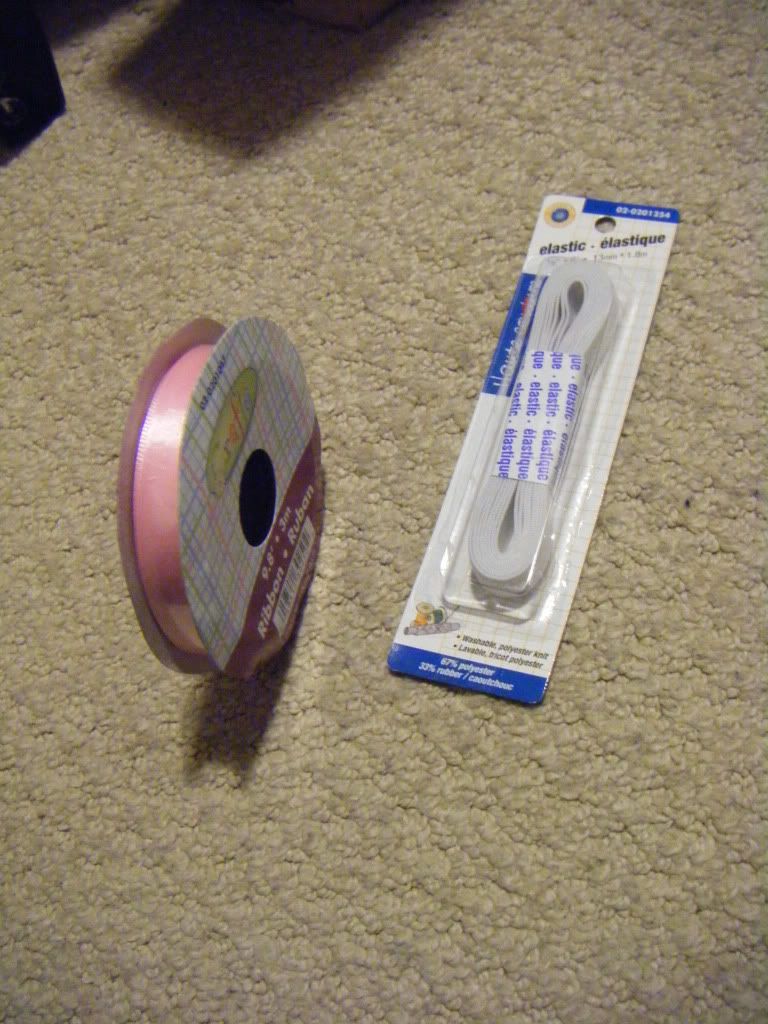 Some ribbon and elastic from the dollar store. Not sure why I got the elastic yet, LoL.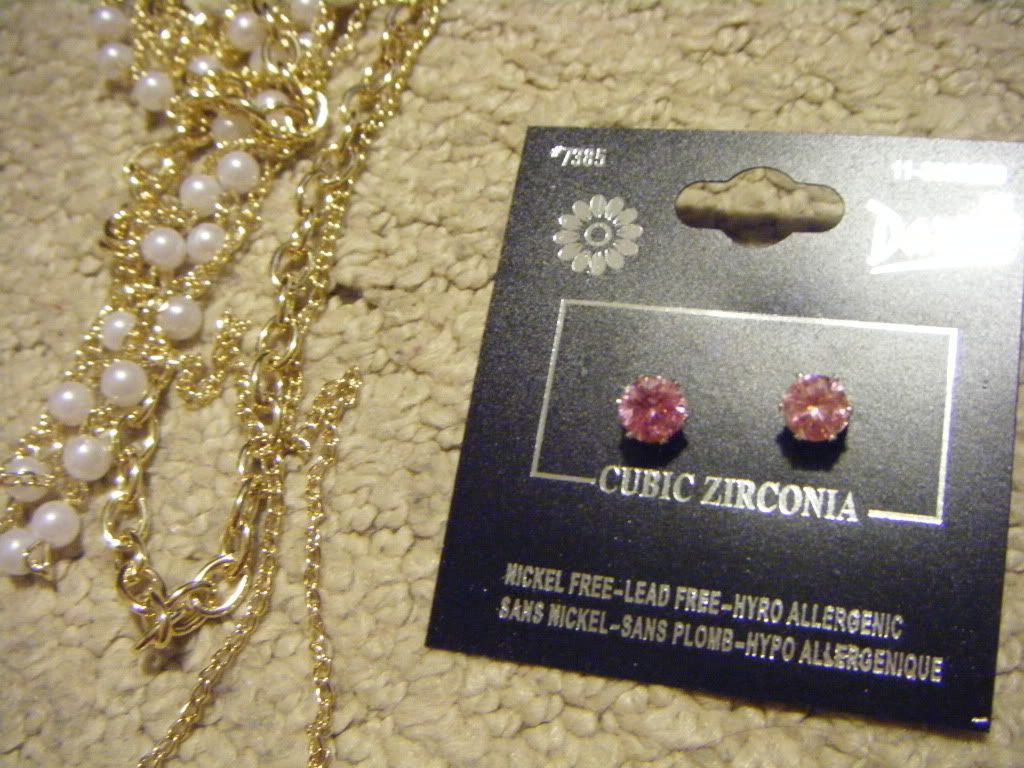 Some pink gem earrings and gold chains that i'm going to rip all apart and rearrange into Mirka's forehead necklace/crown/gem thingy x3 Not sure what to call it.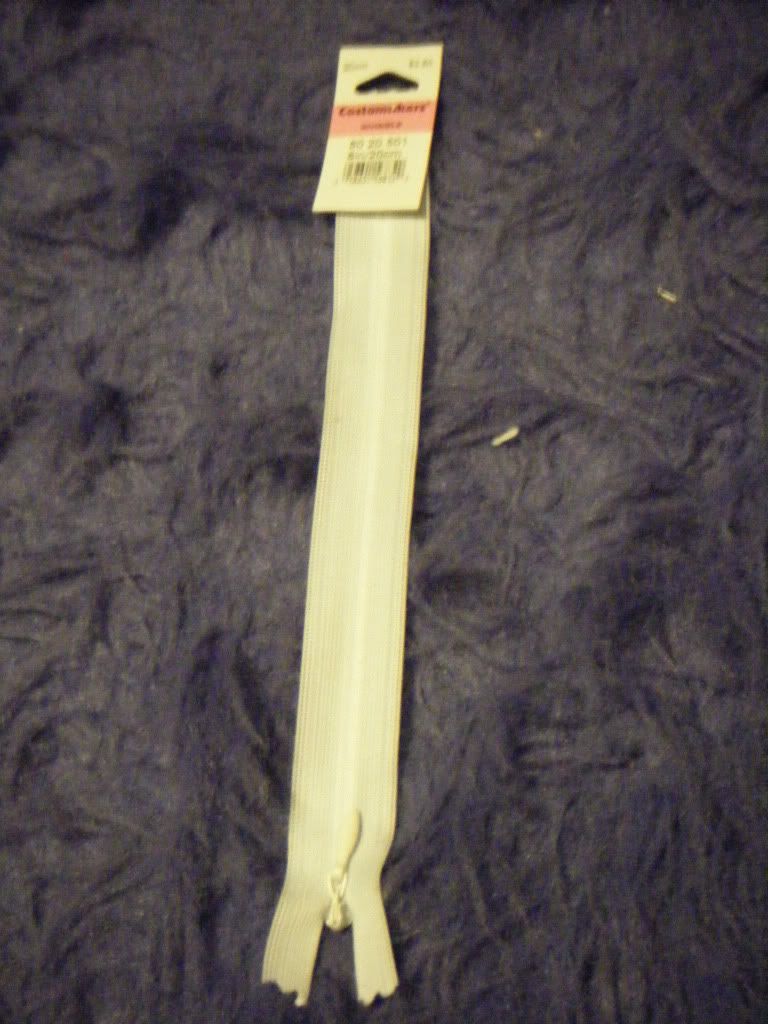 Invisible zipper for my skirt.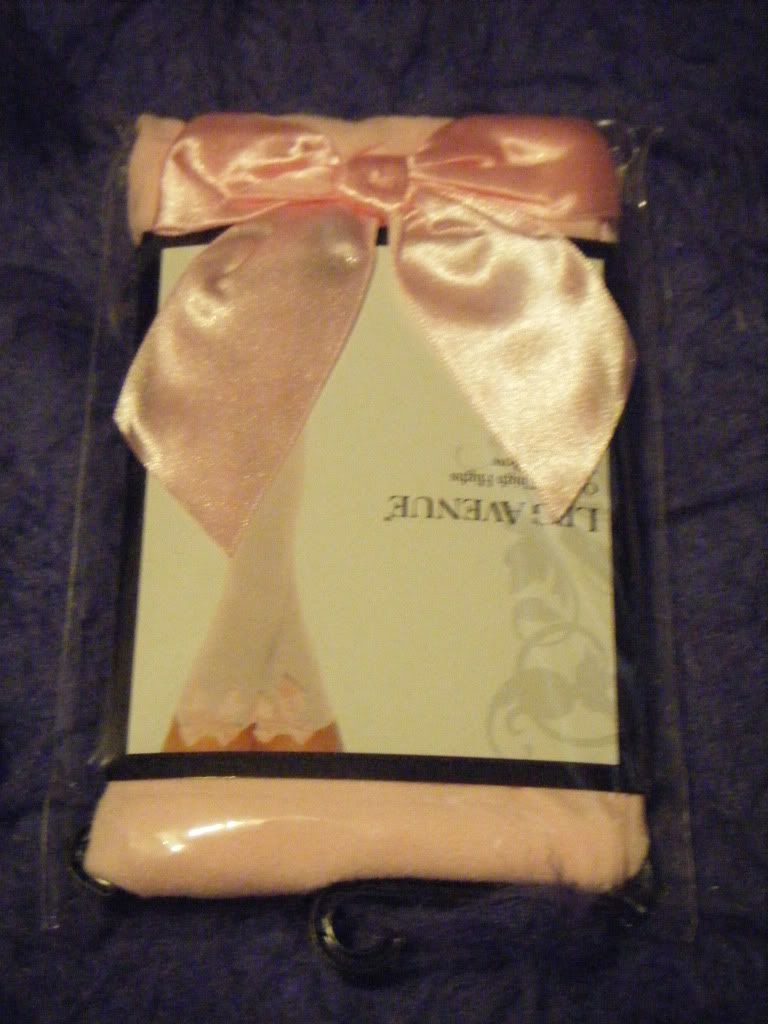 Perfect pink thigh high stockings with a bow on them! They're so cute and perfect for Mirka.

And last but not least: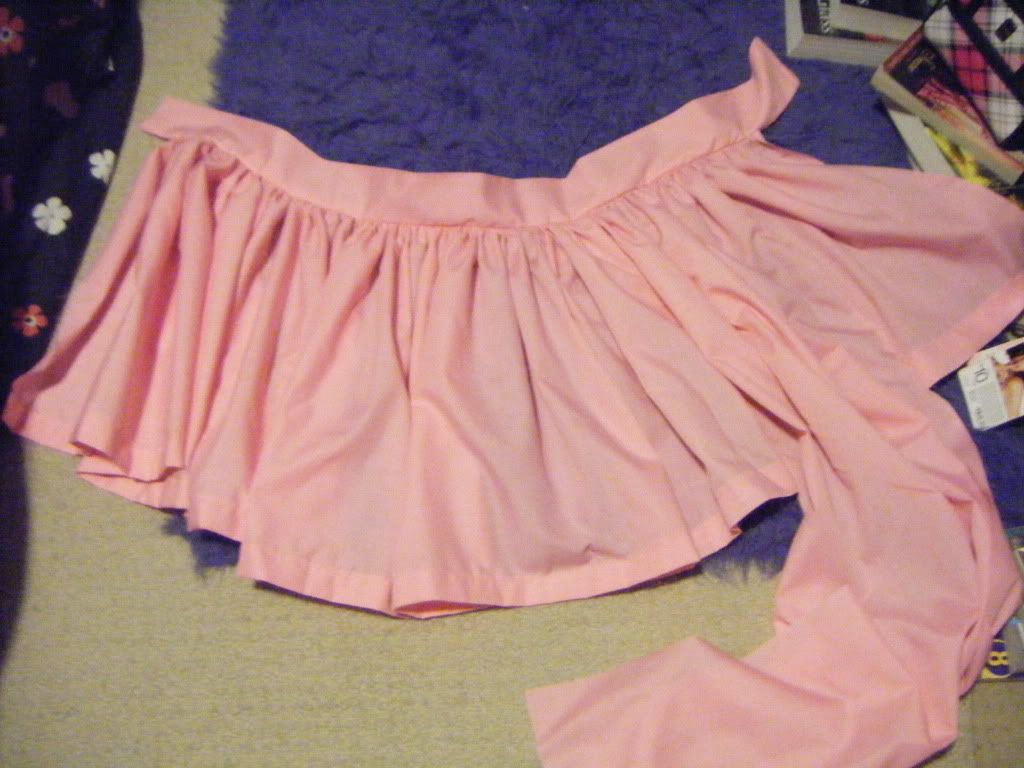 My unironed and very messy looking skirt! XD It looks way better held up and it'll look better once I iron it again but Yepa wanted to see it unironed, LoL.
For not being a sewer at all, I am very proud of this.
It looks a little weird because the zipper is going in the side. The long piece of fabric is the fabric that'll be the train, but it's just all bunched up right now. I also am getting some tulle for underneath to make is Mirka poofy x3

That's it for now!
Next journal will be whenever I post something up XD